Description
Barnaul 762x39mm – 123 Grain | Steel Case – FMJ | 2350 fps | 700/ct – Spam Can
Russian made Barnaul 762x39mm ammunition is a Mil-Spec (military specification) Berdan-primed rifle cartridge. One of the most well-known rifle cartridges around the world, the 7.62×39 is an intermediate rifle cartridge that was developed by the Soviets during World War II. The 7.62×39 cartridge is synonymous with the AK-47, SKS rifles and the RPD and RPK light machine guns. 7.62×39 is a .30 caliber cartridge that provides good range performance along with solid terminal ballistics.
***Limit 1 per Order***
SPECIFICATIONS:
BRAND: BARNAUL
BRAND FAMILY: BARNAUL
BULLET TYPE: FMJ
CALIBER: 7.62X39MM
CASE MATERIAL: STEEL
GRAIN: 123
ROUNDS: 700
VELOCITY: 2543 FPS
Images: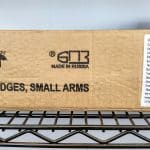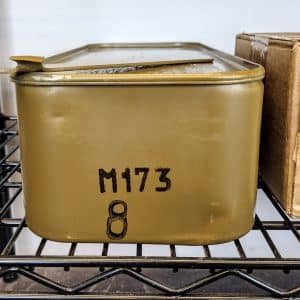 See other rifle ammo – Click here! 
See other 7.62x39mm ammo – Click here!
Warning
WARNING: This product can expose you to lead. Which is known to the State of California to cause cancer and birth defects or other reproductive harm. For more information go to – P65Warnings.ca.gov